The true rockstar experience
Music's Edge is a unique music program that resides at the WOW Hall in Eugene, OR.
Since 2007, this program has offered motivated young musicians the opportunity to be a part of an intensive musical community with some real rock n roll grime to it.  
A top-notch staff made up of pro, working musicians and amazing guest artists make Music's Edge an unforgettable experience.  
rAWK!
Tim McLaughlin - Director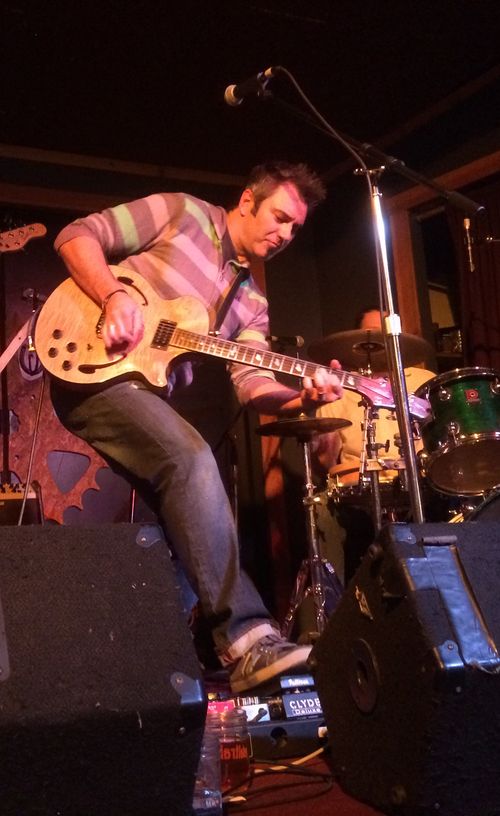 Tim McLaughlin has been a staple of the Pacific NW music scene since graduating from the U of O School of Music in 2002.  He is equally versed on guitar and trumpet and can be seen touring and performing in groups ranging from salsa and funk bands, to rock and jam bands, to jazz ensembles, and with singer/songwriters.  McLaughlin is active in recording, teaching, performing and composing and brings to the plate his original versatility with an emphasis on creativity and spontaneity.
McLaughlin has appeared on numerous recordings, as well as toured the U.S. multiple times.  McLaughlin is the bandleader of the award-winning jazz/funk/world-fusion band, Eleven Eyes.  He also performs with other notable artists and ensembles such as the MarchForth, The Essentials, Reeble Jar, This Patch Of Sky, Dumpstaphunk, Medium Troy, Amy Clawson, NOW! Trio, Son Melao, Hello Dollface, Everyone Orchestra, Emily Jensen, Halie Loren, Reeble Jar, Son Melao, John Shipe, and as a solo artist.  
As a music educator, McLaughlin hosts a full private teaching studio,  and directs the Oak Hill School and Marcola Schools music programs.  McLaughlin has been a strong advocate for supporting youth in music by developing and directing the Music's Edge Rock Camp at the WOW Hall and working with the Lane Arts Council.  McLaughlin has also composed, produced, and recorded the soundtracks to multiple documentaries with award-winning documentary producer, Jerry Joffe.